Welcome to The Greenhouse!
A modern, flexible co-working space dedicated to the Vancouver, Canada-area nonprofit community
As you know, iATS Payments exists to serve the nonprofit space – and we've been doing so for over 20 years. But we feel there's always more we can do, particularly in our own backyard.
In Vancouver, British Columbia, Canada, where iATS Payments is located, commercial lease costs are some of the highest in the country. For many local nonprofits, access to affordable office space can be a challenge. You need cost-effective, flexible options to help you execute on your mission.
With The Greenhouse, we hope to not only mitigate some of those fixed costs, but, as the name implies, offer a welcoming place to help nonprofits just like you grow. It's a co-working space dedicated to the nonprofit community, including registered nonprofits, nonprofit technology companies and consultants. It connects nonprofit organizations with short-term, flexible office space, 100% free of charge, and is a testament to our ongoing commitment to the nonprofit sector.
Did you know?
Since we launched The Greenhouse in January 2019, we've had over 40 reservations of The Greenhouse spaces from local nonprofits and other members of the nonprofit community of all shapes and sizes, including NetSquared Vancouver, Disability Alliance BC, Covenant House Vancouver, Big Brothers of Greater Vancouver, BC Parks Foundation, YWCA Metro Vancouver, Tides Canada Foundation, David Suzuki Foundation, Vancouver Alpine Snow Sports (VASS), Volleyball BC and more.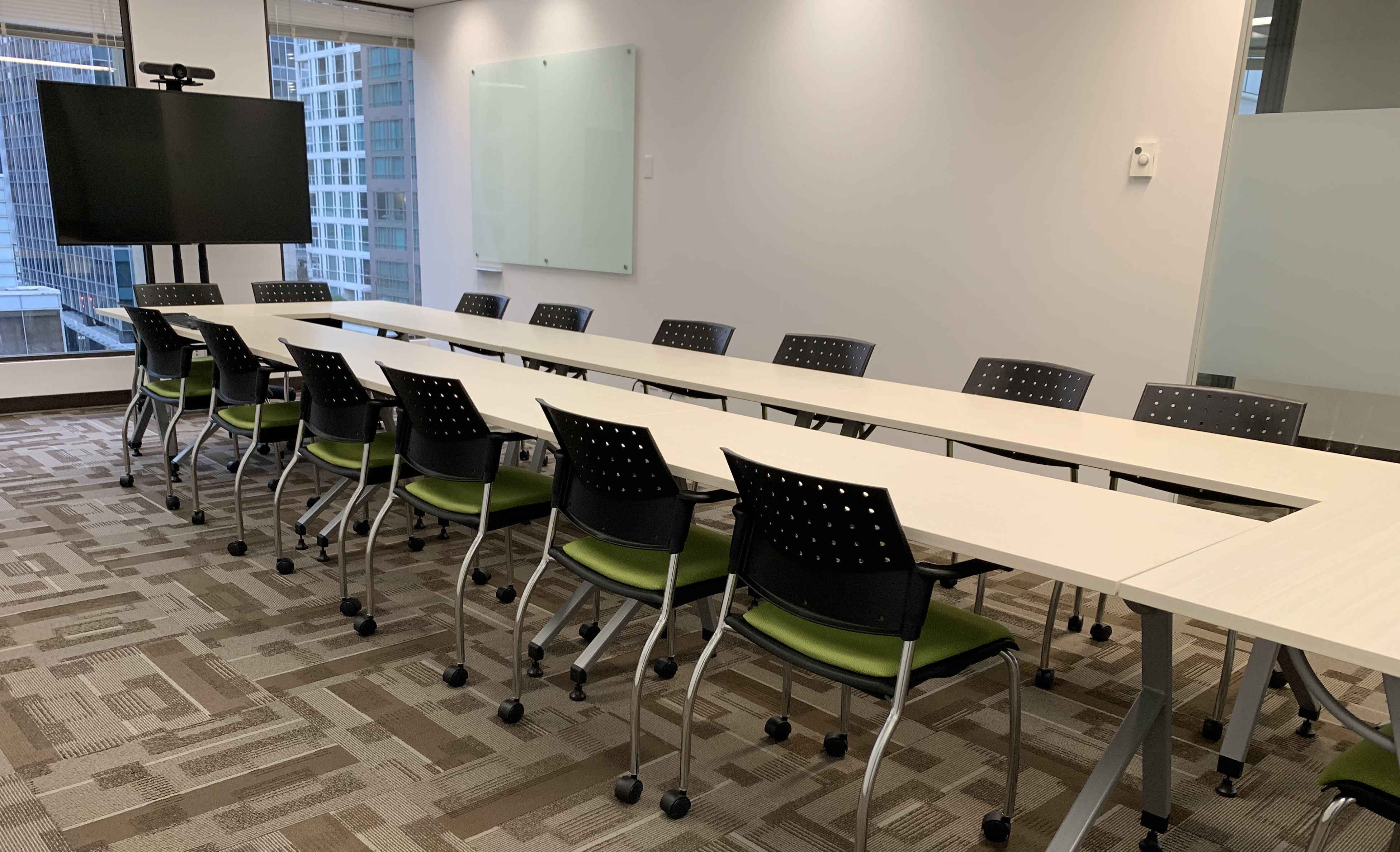 One of three available rooms in The Greenhouse, the boardroom offers a flexible, modular setup, with plenty of natural light, that can easily be converted for larger-group meetings or classroom-style events.
Who is The Greenhouse for?
Open to everyone in the nonprofit community, The Greenhouse is ideal for small to mid-size nonprofits looking for a flexible multi-purpose space.
What resources are available to me?
The Greenhouse offers three separate spaces, reservable on a daily basis.
A boardroom-sized flex space for up to 20 people

A small meeting room for up to four people

A private office for one to two people
Included in your reservation:
Wi-Fi Internet access
Internet-enabled flat screen TVs with videoconferencing capabilities
Whiteboards
Shared kitchen facilities

Access to the iATS Payments team and network of partners
What can I use The Greenhouse for?
Here are just a few ways that nonprofits will be using the space.
Strategic planning sessions

Brainstorming workshops

Board meetings

Training sessions

Small networking events

In-person focus groups

A temporary hub for nonprofit community members passing through the city
How do I reserve The Greenhouse?
First, take a moment to review our FAQ and Code of Conduct governing the use of The Greenhouse.
Then, let us know what you're looking for by completing the form below. A member of the iATS Payments team will be in touch with you to review your requirements and confirm the reservation.