eBook:
Email Marketing Best Practices and Templates
Securing the first gift from a prospect is only the beginning of the donor acquisition process. While retaining and converting these donors into recurring ones will occupy most of your time and resources, it also yields a good return on investment.


This is possible only by building solid relationships with first-time donors.




Email is one of the best ways of outreach to new and existing subscribers. Through email, you have access to your subscribers' inboxes, which is very valuable real estate. The average open rate for nonprofit emails is 25.96%, compared to a 6% average for all industries.

In this guide, we lay out some best practices to help you properly engage your subscribers, and maximize your fundraising return on investment.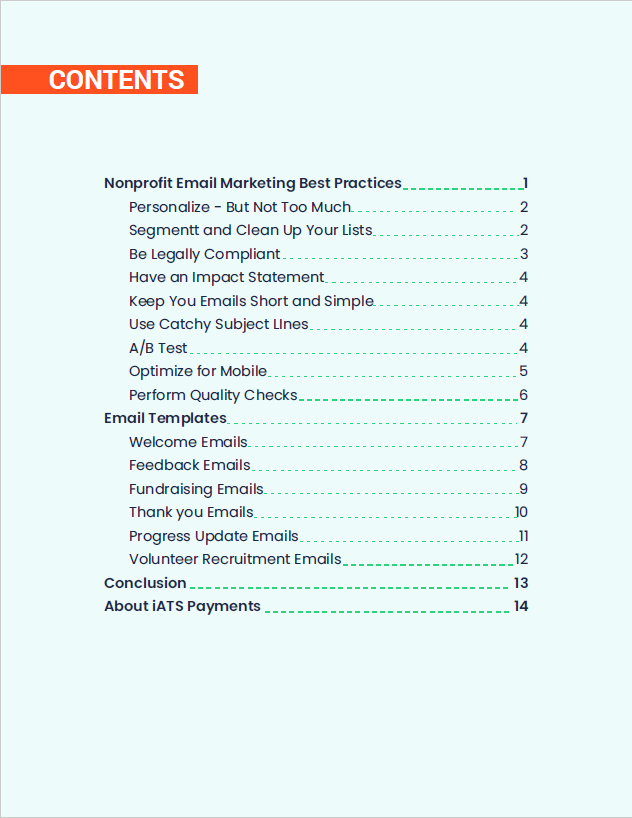 We also provide templates of some common email types you can use to streamline your own outreach to your supporters.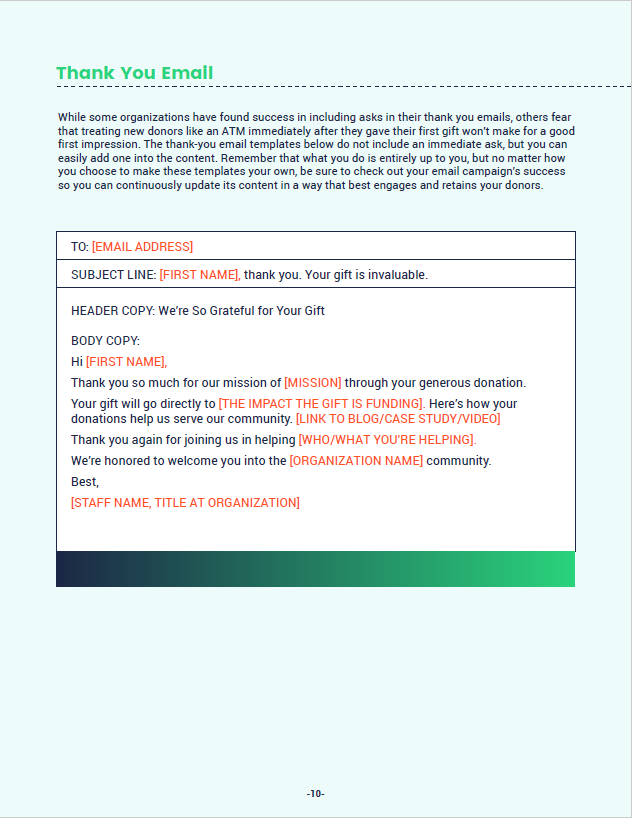 Download this FREE best practices guide and build long-lasting relationships with your supporters!